Wedding Attire for Men It's The Complete Guide for 2018. In the future, robots will pick out wedding attire for men. This is just a terrifying fact, but don't surrender to the machines just yet. We humans still have a few solid years of choosing men's wedding attire left in the tank.
Check Out  Autumn and Winter Couture Wedding Dress Collection
As a groom, your goal should be a wedding outfit men will admire and photographers will… well, want to photograph. As a guest, the stakes aren't quite as high—unless you've scored an invite to witness vows aboard a seafaring vessel, enjoy handcrafted cocktails made with artisan rums, and feast on sweet sticky ribs. In which case you'll need to carefully choose what to wear to a wedding men would sell their souls to attend. Or maybe that's just us.
Whether you're trying to choose wedding attire for groom or groomsmen, or you need some tips on the right men's wedding guest attire, we can guide you in the right direction.
Believe it or not, the chart above is a shortcut for choosing wedding attire. But while it's not definitive, this chart won't steer you wrong either. Choose your destiny, or read on to learn about the subtleties of selecting wedding attire.
Men's Wedding Attire by Dress Code
Many couples choose a dress code for wedding attendees to set expectations, but while some codes are clear, other wedding dress code options leave a lot up to individual interpretation. Don't let a wedding dress code scare you into your go-to polo shirt. Instead, let us bring you up to speed about what each code means for your wedding attire.
BLACK TIE WEDDING ATTIRE FOR MEN
What It Means
This is a highly formal and specific dress code, so stick to the list: black bow tie, black tuxedo, white tux shirt. Bright colors are a no-go, as are neckties, but there are several other ways you can set yourself apart. Try a tuxedo shirt with a fold-down collar for a modern look, and take the opportunity to accessorize in small ways. Add a pocket square, suspenders, or button studs to your outfit. Black tie wedding attire for men is all about low-key personalization.
What to Wear
Black tuxedo
Black bow tie
White tuxedo shirt
Cufflinks
Button studs (optional)
Pocket square (optional, in black and white)
Black patent leather shoes
Suspenders (optional)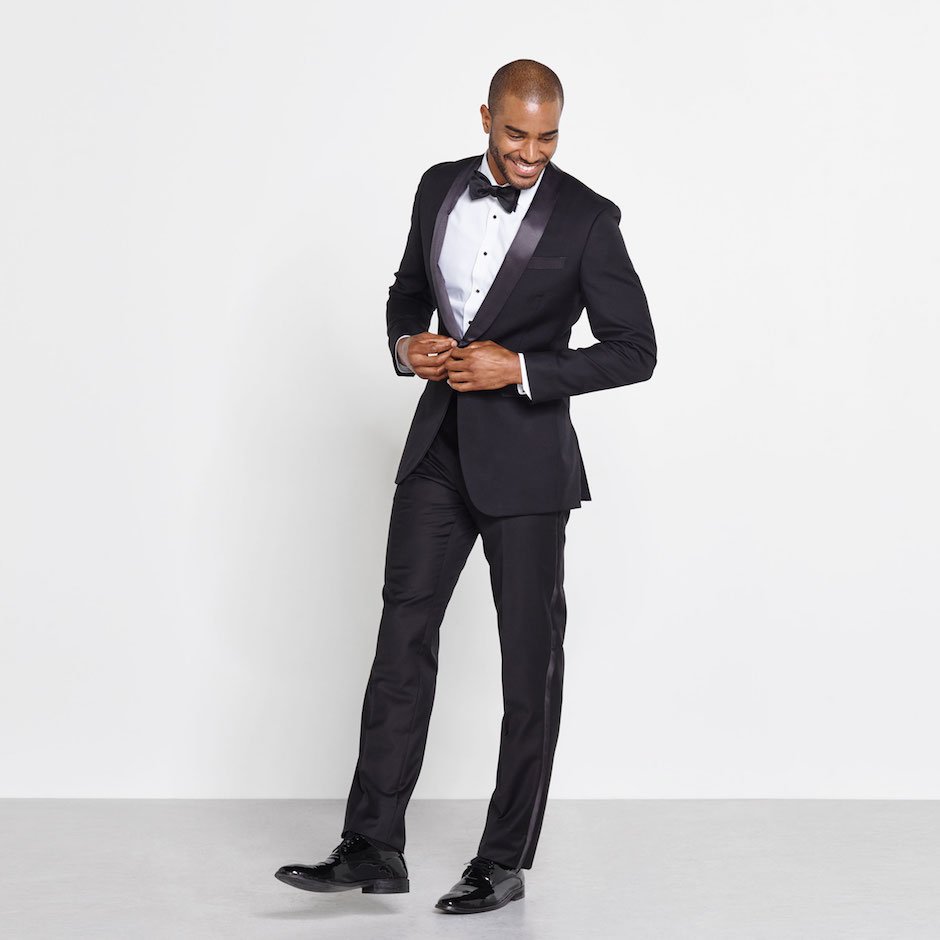 BLACK TIE OPTIONAL WEDDING ATTIRE FOR MEN
What It Means
The black tie in "Black Tie Optional" isn't as optional as it sounds. Basically, this is a dress code that lets wedding guests off the hook if they can't wear a tuxedo. In that case, a dark suit and tie would be acceptable black tie optional wedding attire for men, but wear a tux if you can. You can dress it down, though—try a black satin necktie or a black and white bow tie in a pattern. You can even mix it up with a tux in midnight blue.
What to Wear
Black or midnight blue tuxedo
Black and white satin bow tie or necktie
White tuxedo shirt or dress shirt
Cufflinks
Pocket square (optional)
Black patent leather shoes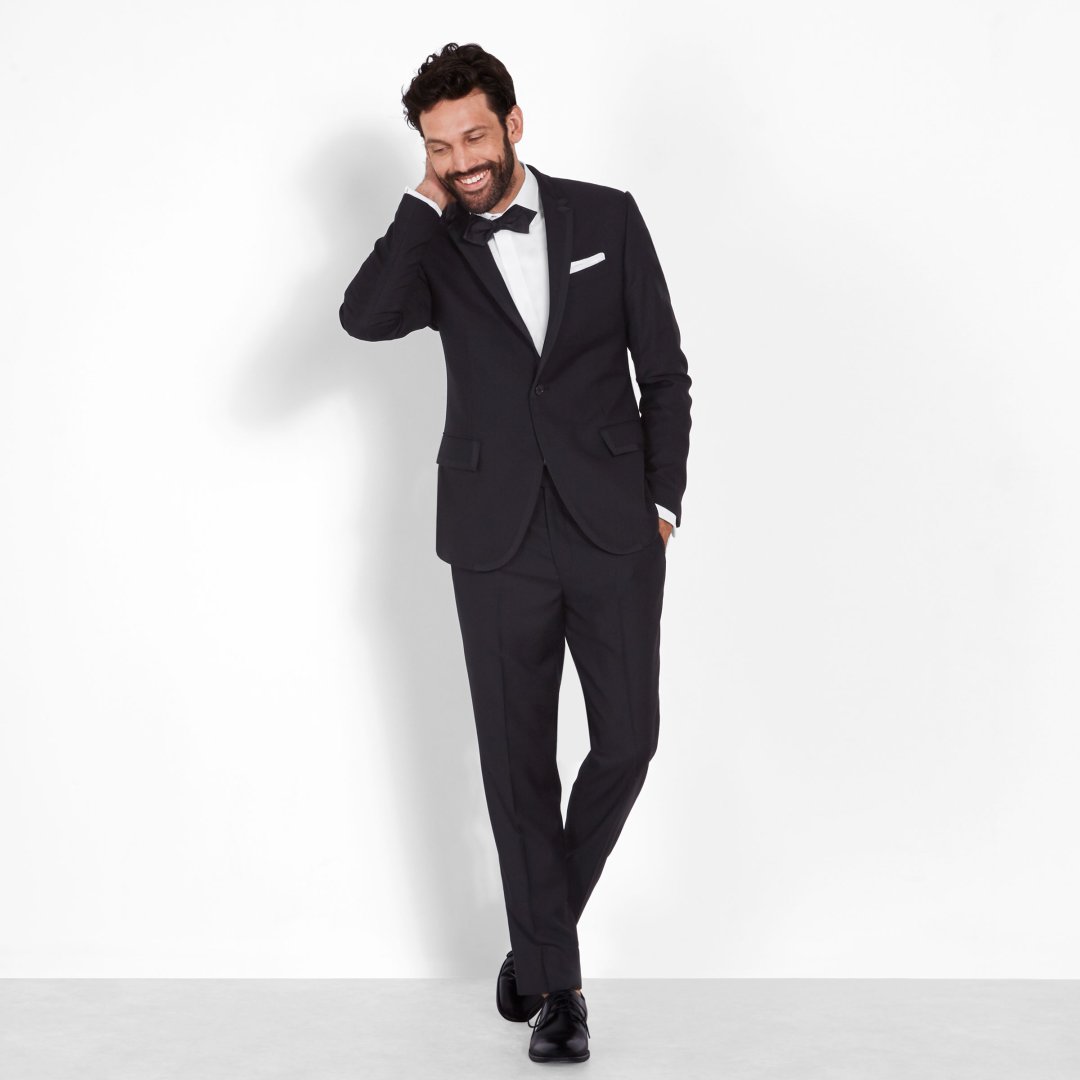 CREATIVE BLACK TIE WEDDING ATTIRE FOR MEN
What It Means
This code keeps the wedding formal, but easing up on all the "rules" is the name of the game here. A tuxedo will fit in nicely with Creative Black Tie, but you can branch out a little, too. Dinner jackets are a good choice, and both neckties and bow ties are welcome in patterns or low-key colors. If you opt for a suit instead, just make sure you dress it up to keep up.
What to Wear
Dinner jacket tuxedo
White tuxedo shirt or dress shirt
Cufflinks
Pocket square
Patent leather shoes or velvet loafers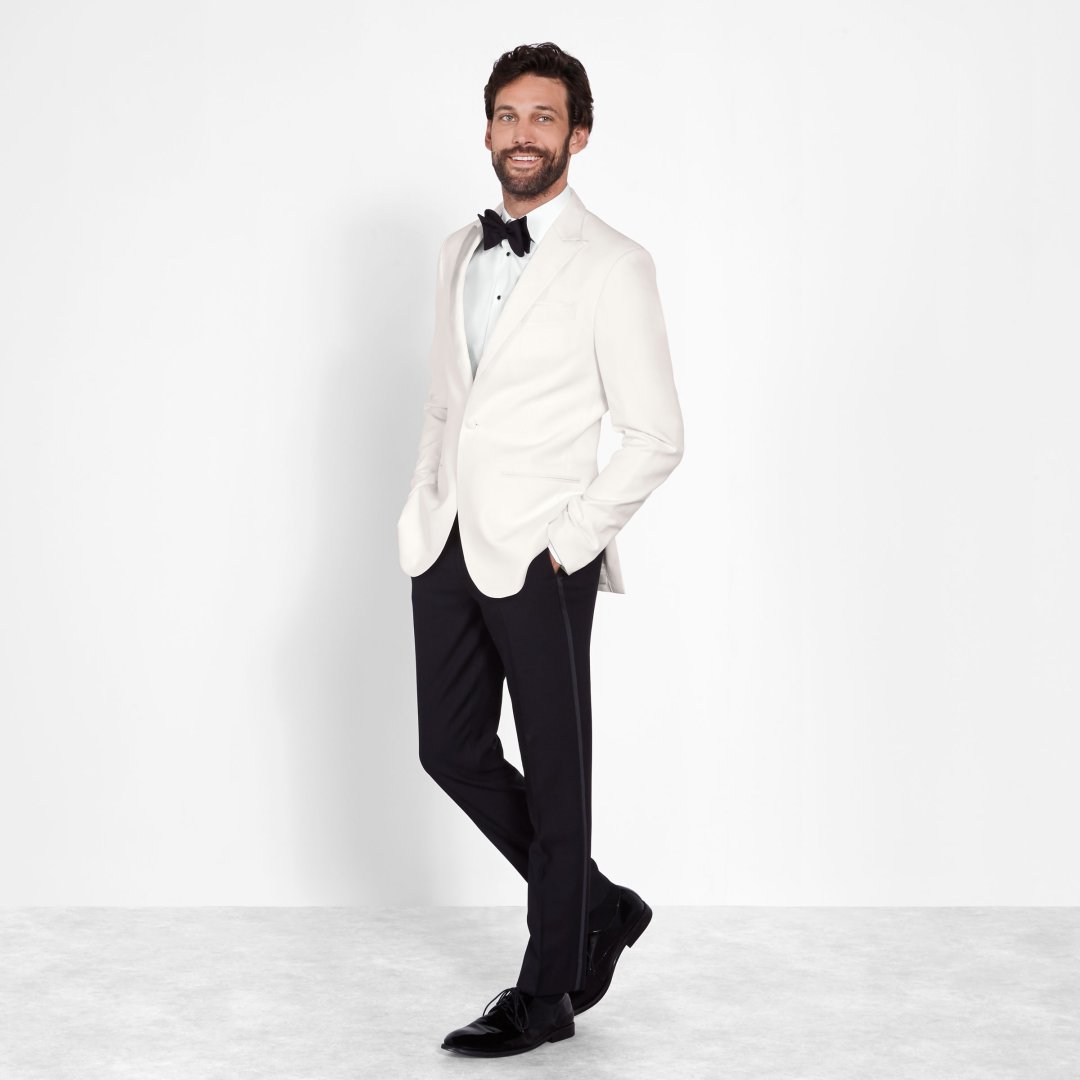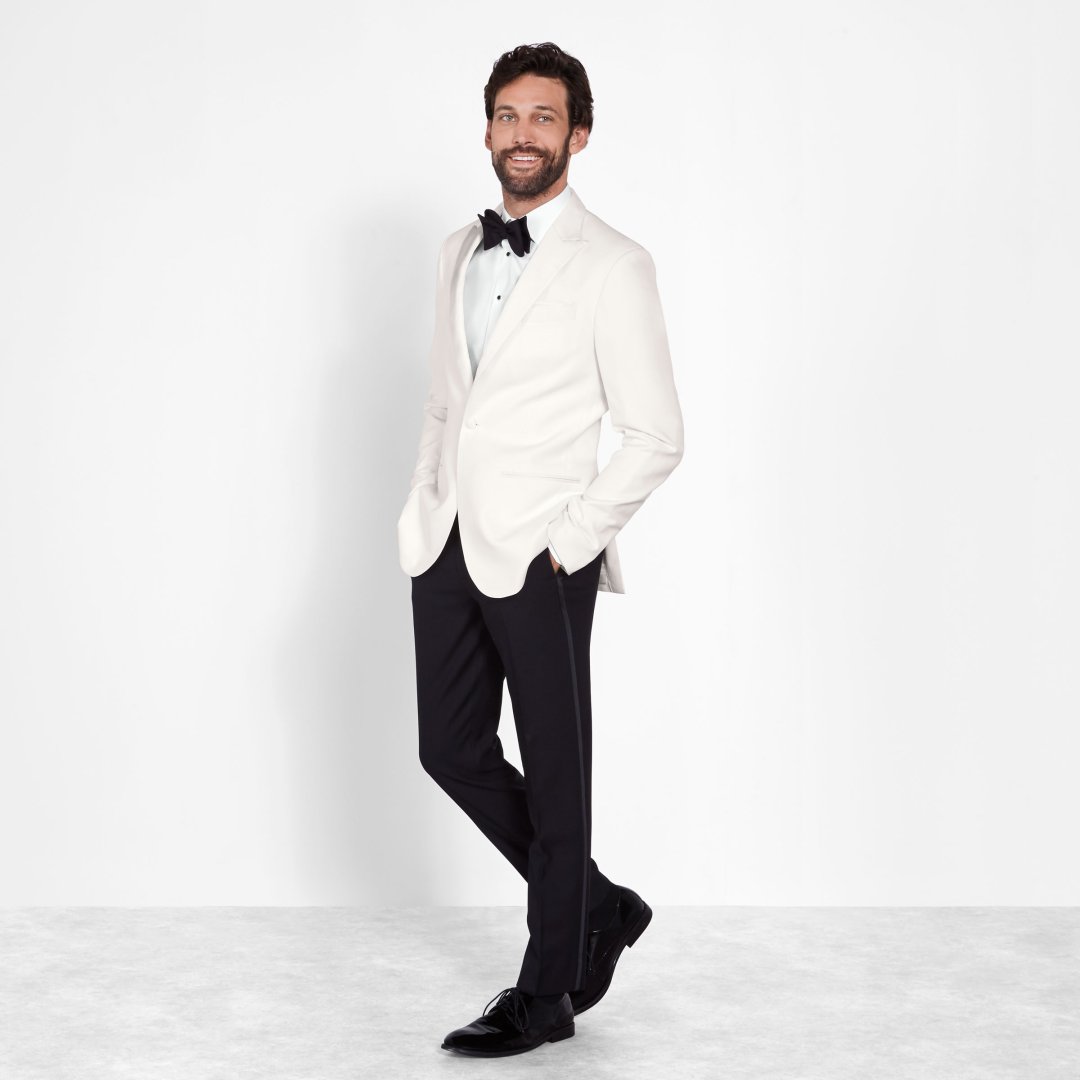 COCKTAIL WEDDING ATTIRE FOR MEN
What It Means
Imagine your work is business casual, but you're going out for the evening and can't stop home to change your outfit first. Cocktail attire is that happy medium dress code that covers both bases. Aim for a look that can wear it to the office, but one that's simultaneously dressed up enough for a formal event. If that's too vague, just make sure your outfit shows a little more personality than your 9 to 5 would merit.
What to Wear
Navy or blue suit
Solid color dress shirt
Necktie or bow tie (patterns optional)
Tie clip (optional)
Cufflinks
Pocket square
Black or brown leather shoes
Check Out 4 Yoga Poses for a Healthy Heart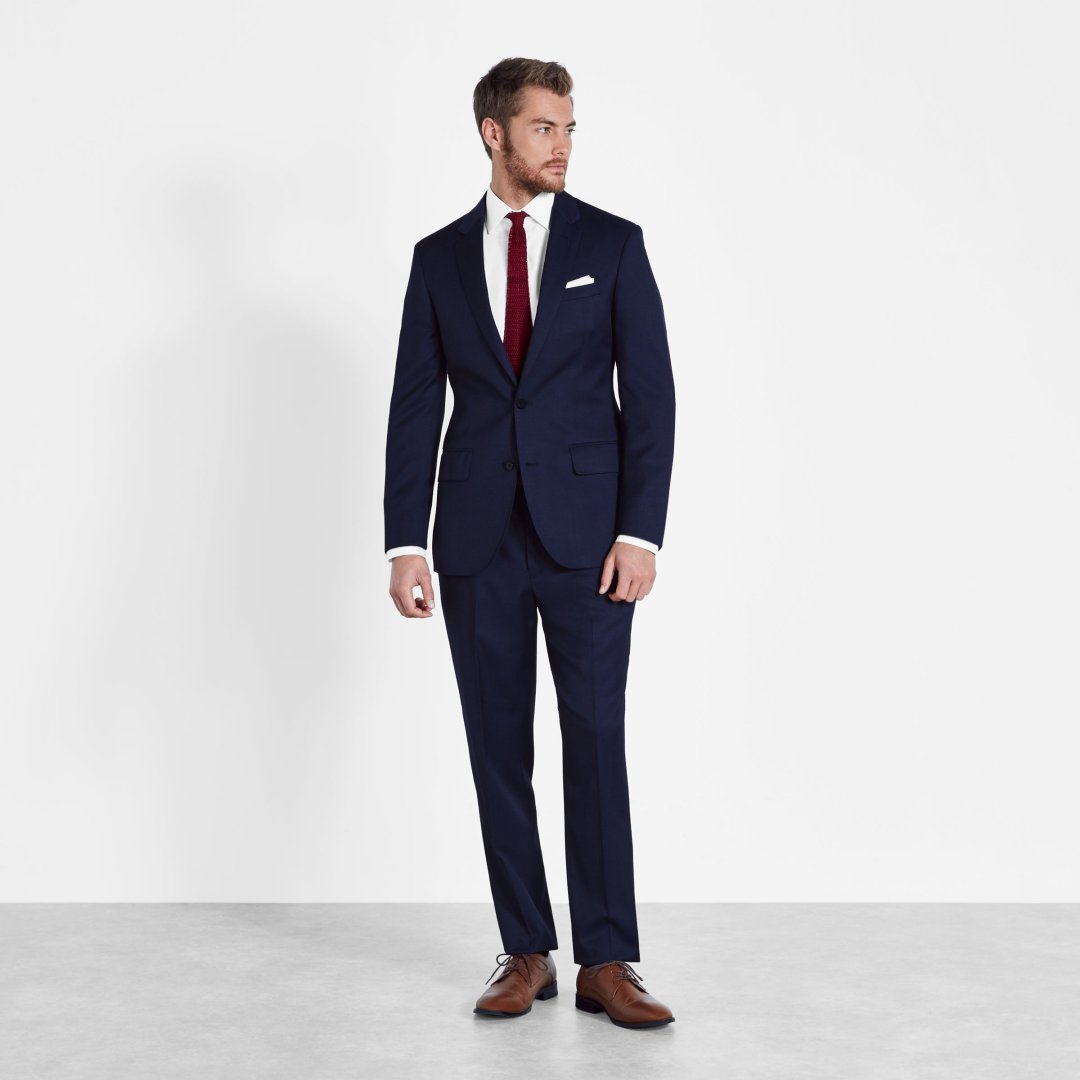 CASUAL WEDDING ATTIRE FOR MEN
What It Means
While printing the word "casual" on a wedding invitation is admittedly risky, it's your job (as an adult human) to know better than to wear shorts, denim, or a (gasp) t-shirt to a wedding. Casual wedding attire for men calls for (at least) dress slacks and a blazer, but a suit and dress shirt will definitely cover all your bases. Your look should mesh appropriately in a relaxed atmosphere while respecting the momentous event of a wedding.
What to Wear
Suit (anything but black)
Dress shirt (solids or patterns)
Necktie (optional but recommended)
Pocket Square
Brown suede shoes
Cufflinks (optional)
Suede belt (optional)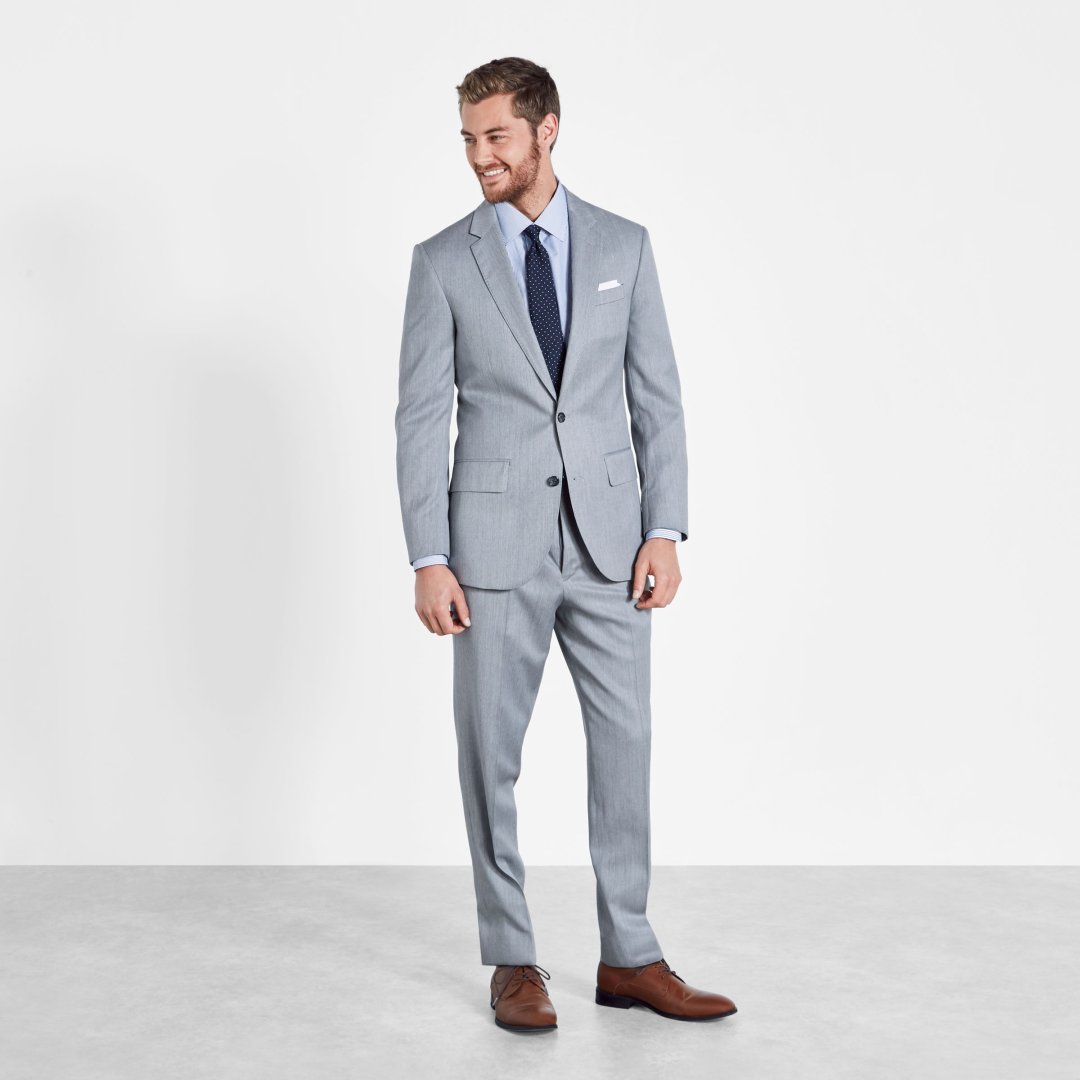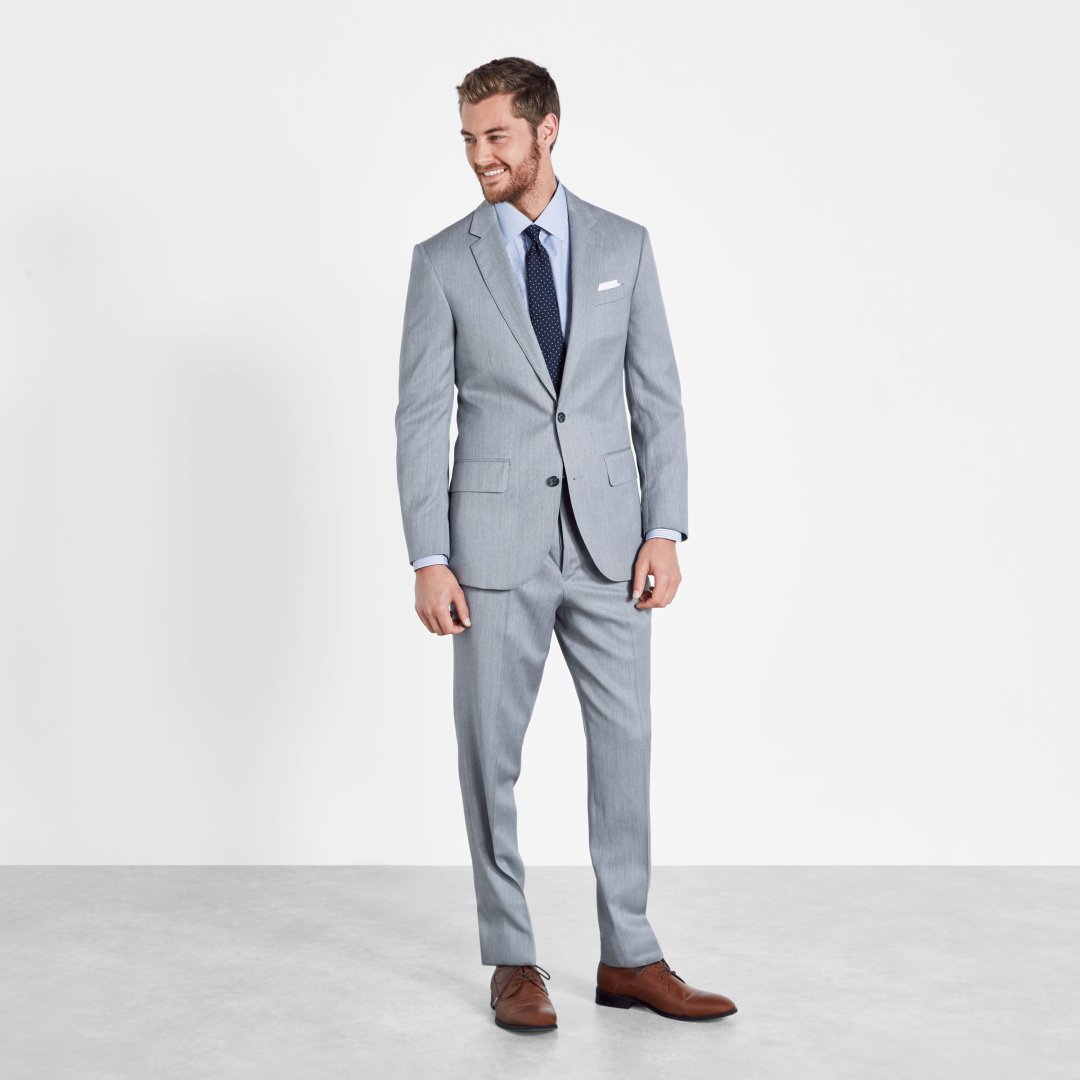 WHITE TIE WEDDING ATTIRE FOR MEN
What It Means
First of all, who are you? If you're invited to—or participating in—an event requiring white tie wedding attire, you're kind of a big deal, and you should probably arrive early… to get through security. This is the most formal dress code, which means tails on the jacket, and possibly a monocle on the eye (just kidding, sort of).
What to Wear
Black tailcoat
White bow tie
Wing tip tuxedo shirt
Button studs
Waistcoat (a sort of vest with lapels)
Black tuxedo pants
Black patent leather shoes
NO DRESS CODE
What It Means
Wow, so much trust here. You want to dress well, but use caution if you're a guest—you don't want to outshine the wedding party. Obviously a tuxedo is dangerous territory, so aim somewhere between a Casual and Cocktail dress code outfit.
What to Wear
Charcoal or navy suit
White or solid color dress shirt
Patterned necktie, bow tie, or no tie
White pocket square
Cufflinks
Brown leather shoes